To first visit
Please feel free to consult with us about your illness, as well as vaccinations and baby checkups.Please come directly to our hospital for the first time.In accordance with the time of visit, we will examine the incorporated in order.
Please bring your insurance card and medical certificate.
If you are suspected of infectious diseases such as chickenpox, mumps, measles, or rubella, please contact the receptionist by phone first.
What you bring at the first visit

Please be sure to bring your first visit at the beginning of each month.

You will need to fill in the case of vaccinations and infant checkups.

If you do not have it, please let us know if there are any medicines you are taking.
Pediatrics Floor Guide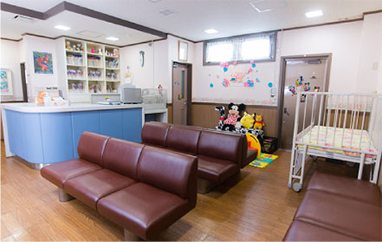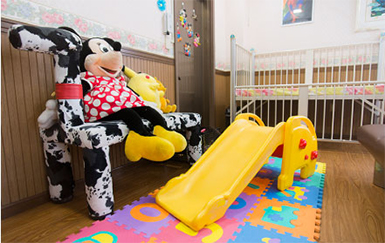 Waiting

There is a diaper changing table and a nursing room in the pediatrics waiting room.While you wait, there is a picture and a space for children to play.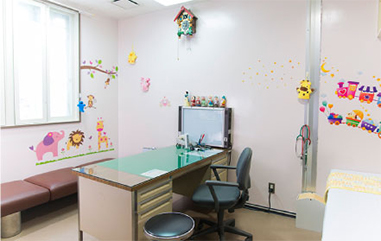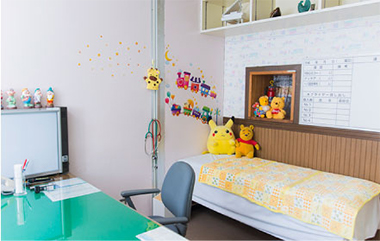 An examination room

The examination room is one.A cute picture is decorated on the wall to prevent your child from being nervous.